Tot Lot Improvement Project
The City of Solana Beach has begun the process of rejuvenating the playgrounds at La Colonia Park and Fletcher Cove Beach Park!  Improvements include new play equipment, play surfacing, and associated landscape areas and furnishings. The City is committed to promoting inclusive play opportunities and incorporating public feedback into the designs. Questionnaires and community workshops will be used to better understand the needs and desires of playground visitors. This website is the best way for you to stay up to date on the project's progress and learn about opportunities for community engagement. Stay connected to find out how you can get involved!
New Fletcher Cove Tot Lot Coming Soon!
Exciting news, as earlier this week, City Staff held a pre-construction meeting with the selected contractor for the Tot Lot replacement project at Fletcher Cove Park to discuss the tentative work schedule and expectations for this highly anticipated project. Construction is expected to begin in early April and the community can keep tabs on the project and stay up to date by visiting the project page on the City's website or by scanning the QR code on the sign at the park.
The new Fletcher Cove tot lot will be breaking ground in the very near future. Thanks to the community for providing important feedback in designing this project. The improvements will include new play equipment that will have inclusive play opportunities, new play surfacing, and associated landscape areas and furnishings. Construction of the project is expected to begin this Spring 2023 and will be completed this Summer.
Community Engagement
The City of Solana Beach has begun the community engagement process and held its first community workshop on Wednesday, September 1st. This virtual workshop presented the findings of the playground surveys that were conducted in July, discussed project considerations that will inform the design, established preference on placement of the park equipment and received additional public comments and input.
To watch the view the completed virtual community workshop or view the presentations discussed during this workshop, click on the links below.
Community Workshop #1: Full Video     Community Workshop #1: Presentation
Current Play Ground Designs
La Colonia Park - 715 Valley Avenue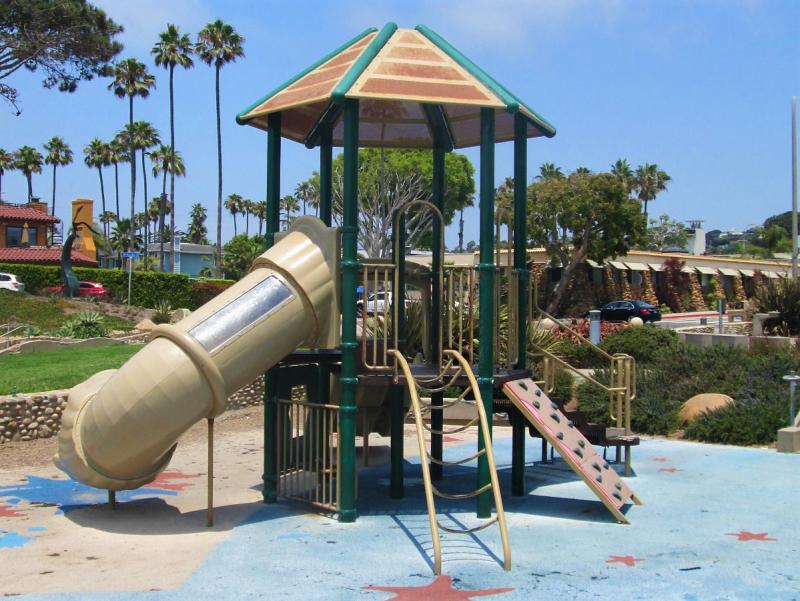 The City's playgrounds need to be replaced due to:
Outdated & degraded equipment
Poor drainage (La Colonia Park)
High demand for use
Proximity to marine environment (Fletcher Cove)
Fletcher Cove Park - 133 Pacific Avenue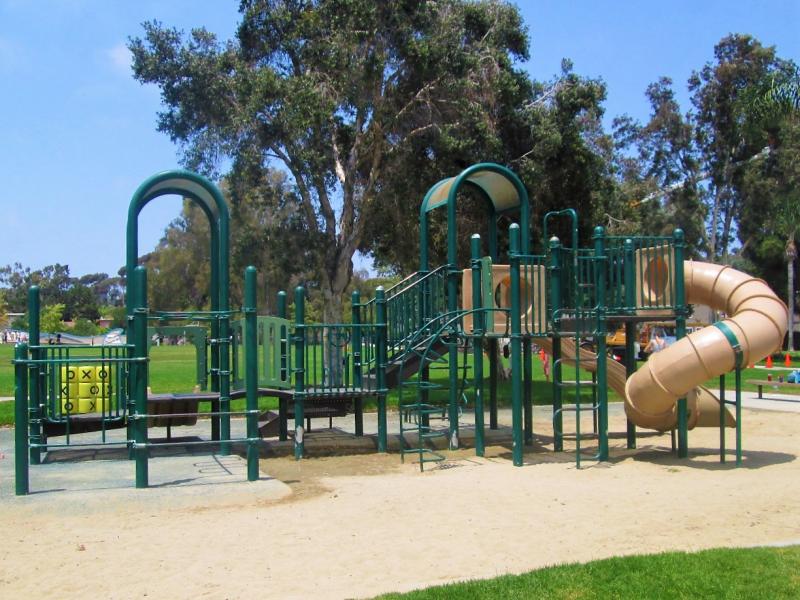 Project's Design Contract Scope of Work:
Survey for public input
Facilitation of two public workshops
Development of multiple concept alternative for both parks
Presentations at two Council meetings to review proposed and final concepts
Development of complete construction bid documents