Committed to Excellence. Focused on Community.
The Solana Beach Fire Department was established in 1986, and prides itself in its civic involvement and providing cutting edge solutions to medical, fire, and rescue emergencies. The Department is recognized as an ISO Class 1 Fire Department. We seek to preserve the trust of our citizens through professionalism, customer service, and a commitment to excellence while being responsive to the changing needs of our communities.
Mission Statement: Proudly committed to providing the highest level of service to our communities and the people we serve, by protecting life property and the environment.
Compassion, Courage, and Commitment with Professionalism, Respect, Integrity, Dedication, and Excellence
Josh Gordon, Fire Chief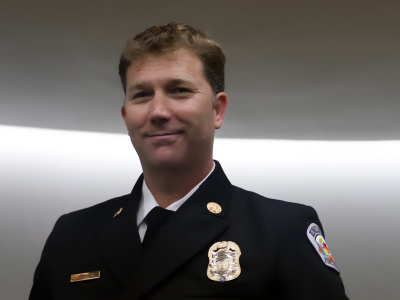 (858) 720-2407
fireadmin@cosb.org