Temporary Public Arts Program
The City's Temporary Public Arts Program celebrates the City's artistic traditions and features rotating art exhibits in public spaces. The City currently has four temporary art locations and new pieces of art are selected annually to showcase for the community to enjoy. This is a unique opportunity to display art in a high-traffic urban and coastal environment that attracts Solana Beach residents as well as tourists from around the world. The Temporary Public Arts Program aims to highlight works of art that will be seen by both residents and visitors alike on pedestrian pathways and traffic boulevards. The public displays have featured an eclectic and sometimes whimsical display of sculptures in a variety of mediums. Prior phases of this exhibition have engaged and inspired residents and visitors with the artwork of world-class artists.
---
2023 Temporary Public Arts Rotation
The City of Solana Beach is proud to announce the 2023 Temporary Public Arts Program installations: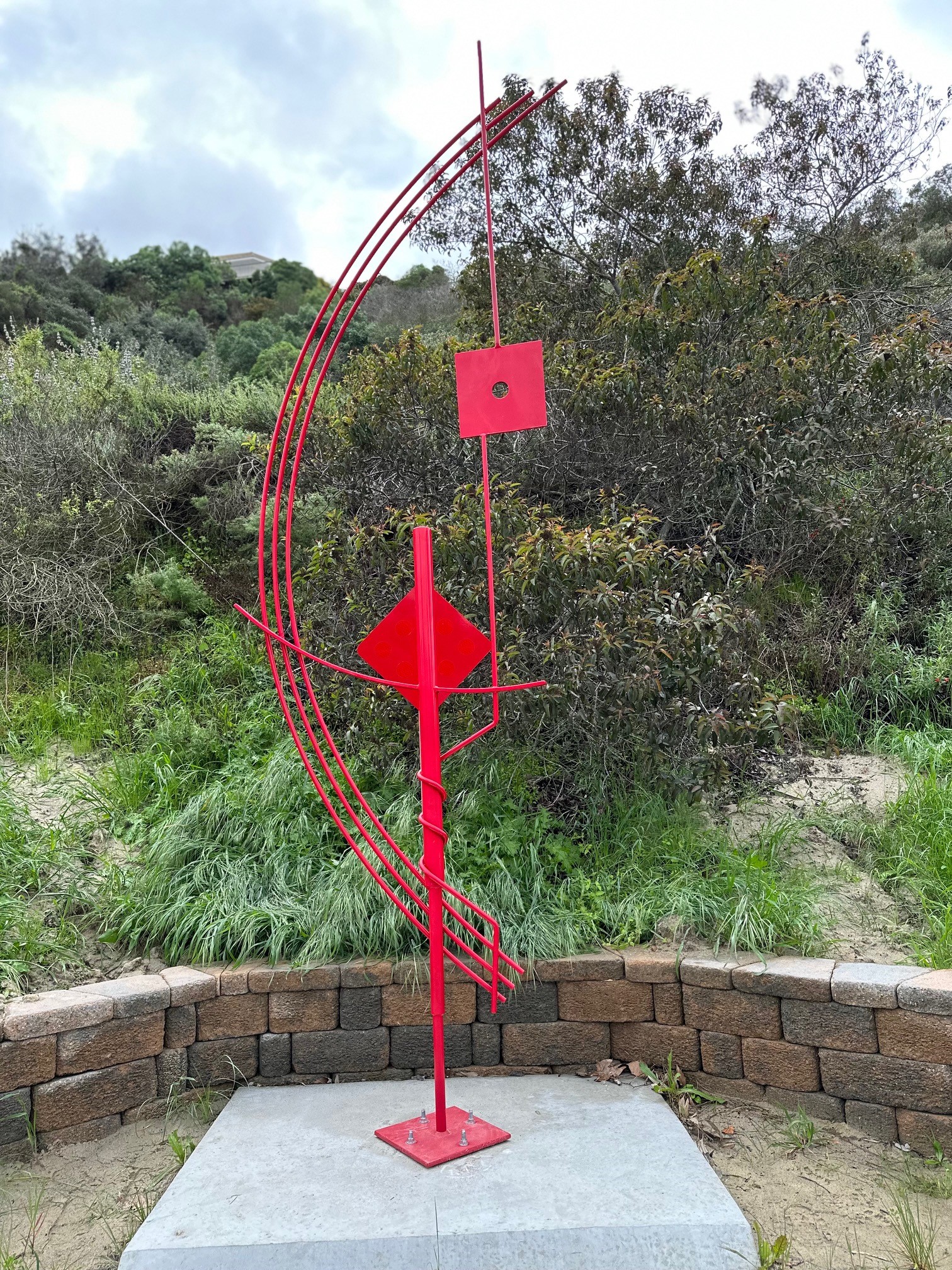 Calliope by David Beck-Brown
​​​​​Location 1: San Andres Drive & Las Banderas Drive
---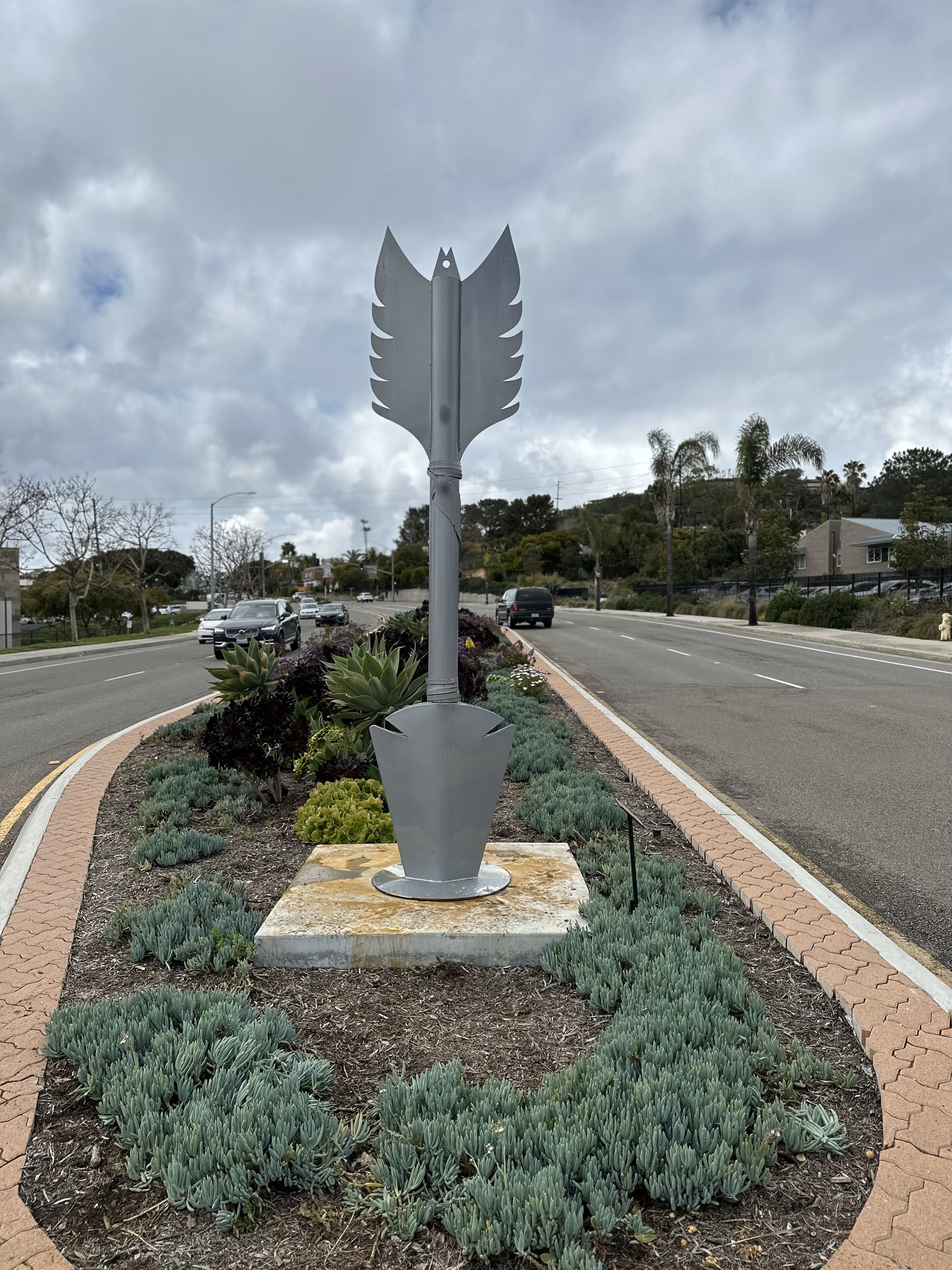 Peace Arrow by Alexander Gall
Location 3: Lomas Santa Fe median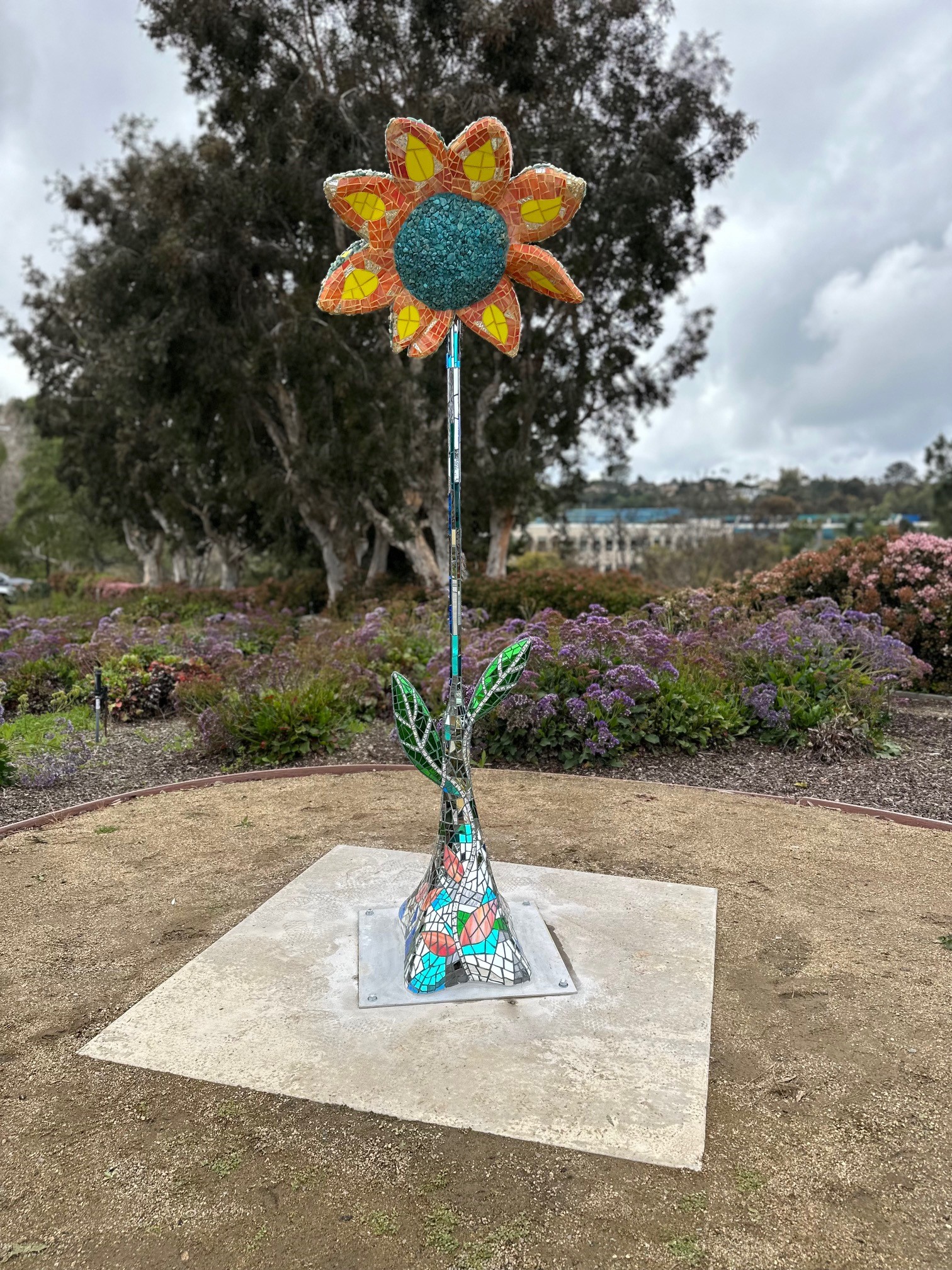 Sunflower by Yuriy Akopov
​​​​​Location 2: Solana Beach Town Centre 
---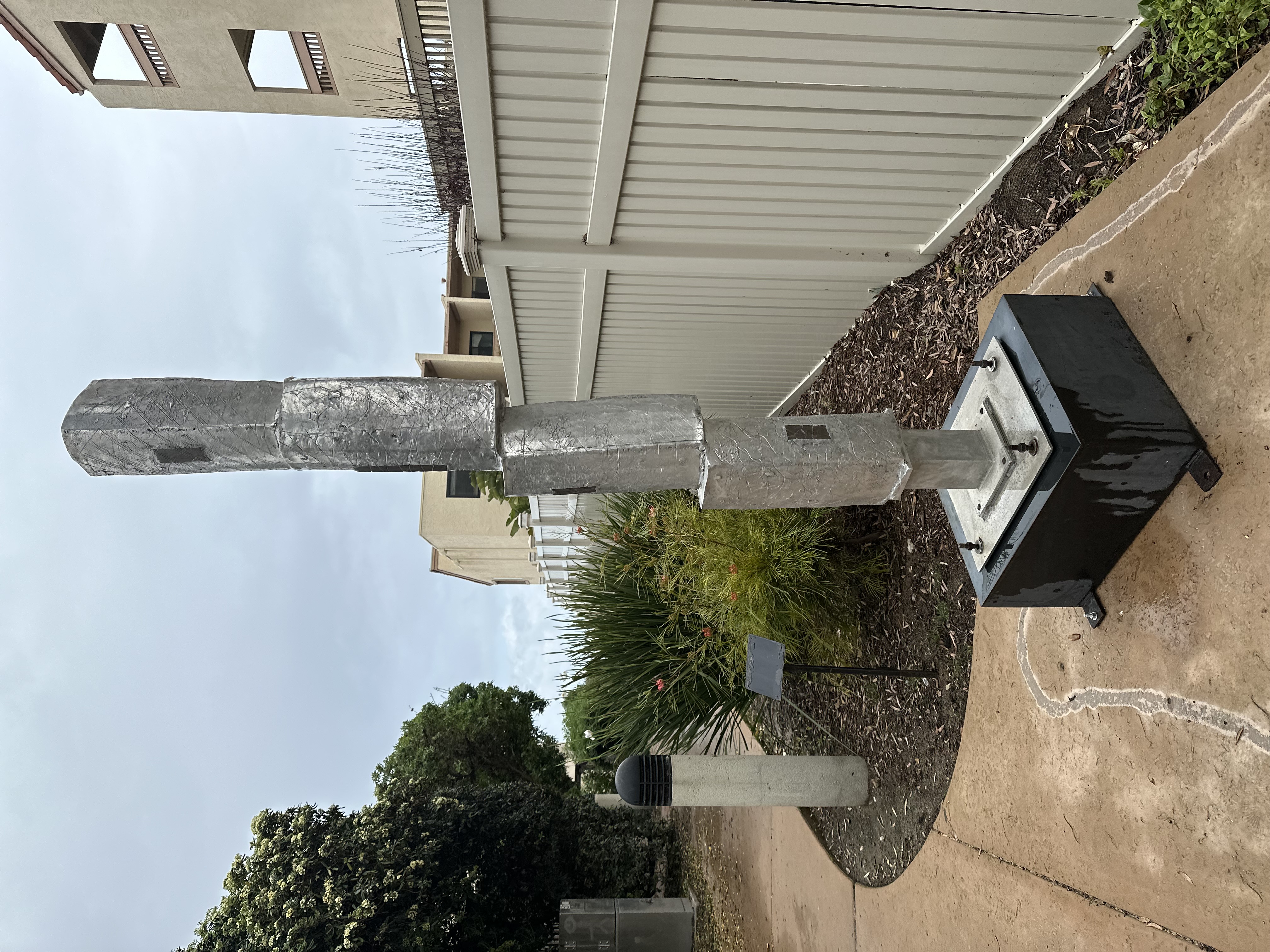 Attack on Meaning by Bill Vielehr
Location 4: Seascape Sur public beach access
A map of the four (4) locations can be viewed below. A google map of the temporary art locations may be viewed by clicking here.