Finance & Risk Management
The Finance Department is responsible for the overall financial management of the City. This Department supplies support services to all other City departments, including accounting, payroll, accounts payable, accounts receivable, cashiering, purchasing, budgeting, and data processing. The City Treasurer and is responsible for the investment of approximately $35,000,000 of City funds.
The Finance Department also serves as the City's Risk Manager. If you have any questions about risk management claims or our other services, call (858) 720-2460 or send an email to Finance@cosb.org.
To file a claim with the City, the City's Claim Form must be completed in its entirety and filed with the City Clerk's Office.
Business Certificates

The Planning Department, Code Compliance and the Fire Prevention Division manage the policies, regulations and enforcement of Business Certificate requirements. The Finance Department issues annual Business Certificate renewal forms, collects fees, and takes in new Business Certificate applications to forward onto the regulatory departments for zoning, fire and code compliance review.

All businesses with a home address, business address or conducting business in Solana Beach are required to obtain a business certificate issued by the City of Solana Beach.

Please visit the City's Business Certificate page for more information and applications.

Short Term Vacation Rental (STVR)

The City has special regulations and a permit process for the rental of residential property for 7 to 30 consecutive days, regardless of building size, including multiple-family buildings, duplexes, and single-family residences. Short-term vacation rental (STVR) regulations, permit applications, and notices (signs) to post on and in your short-term vacation rental are available below.

Please visit the City's STVR & TOT page for more information and applications.

Transient Occupancy Tax (TOT)

The Transient Occupancy Tax (TOT) is a percentage of the rent charged to transient guests in hotels/motels, including properties rented through home sharing services like Airbnb.

Fees

Financial Reports

Annual Comprehensive Financial Report (ACFR) by Fiscal Year.

---

Annual Single Audits (if required) by Fiscal Year

Budgets

Solana Beach Redevelopment Agency (RDA) Basic Financial Statements (and Supplementary Schedules)

Successor Agency Documents

Oversight Board Documents
Interim Finance Director/Treasurer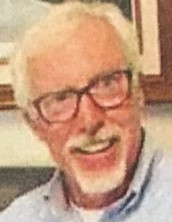 Rodney Greek
(858) 720-2460
rgreek@cosb.org