2022 Business Certificate Renewal Information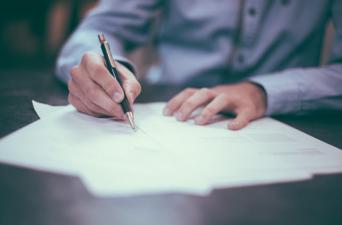 The 2022 Business Certificate renewals will be mailed out the week of December 13, 2021.
Here is what you need to know:
Please mail/bring in the renewal form with payment.
To avoid a late fee, payment must be received before 01/31/2022
Any renewals received between 02/01/2022 – 03/31/2022 will pay a $48.00 penalty as well as the renewal fee.
The City will not accept renewals after 03/31/2022.
Any businesses that have not paid a renewal fee by 03/31/2022 will have their business certificate closed and have to open a new certificate to do business in Solana Beach.
If any of the information below has changed on the renewal form, you will need to apply for a new business certificate. Please reference your old BC number so that it can be closed.
Businesses located inside Solana Beach City limits:
Ownership
Business Name
Business Address
Type of Business
Business located outside Solana Beach City limits:
Business Name
Ownership
Type of Business