Proposition__(letter not yet assigned)
On July 13, 2022 the City Council approved the following question to be put to the voters of the City of Solana Beach.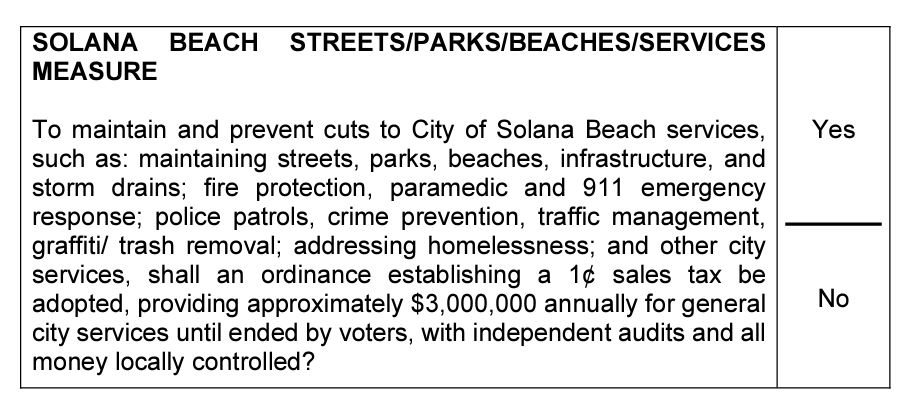 Impartial Analysis
Arguments
Direct Arguments Due Monday, August 1, 2022 by 5:30 p.m. (Election Code 9282)
Direct Arguments For or Against this measure shall be filed with the Office of the City Clerk. Direct Arguments shall not exceed 300 words in length. (word count).
Each Direct Argument shall be accompanied by a required Form of Statement with original signatures of the author(s).
Direct Arguments Received
FOR / AGAINST (no argument Against received)
Rebuttal Arguments Due Monday, August 8, 2022 by 5:30 p.m. (Election Code 9285)
No Argument Against was received at the above deadline, therefore, there will be no Rebuttal Arguments.