La Colonia Park Tot Lot Construction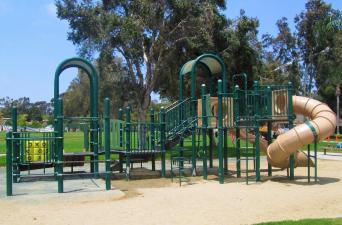 Construction for the La Colonia Tot Lot replacement is scheduled to begin on Monday November 20. During construction, the existing playground will be closed and there may be construction noise throughout the workday. The main construction access to the job site will be on Stevens Avenue just south of the bus stop on the south end of the park. The main components of the project will consist of new playground equipment, rubber safety surface, lighting, picnic tables, seating, site furnishings, landscaping and irrigation. It is expected that the project will be completed just before Memorial Day in May 2024.
Please direct any questions, comments or concerns to the Engineering Department at (858) 720-2470 or pw-eng@cosb.org.