Preserving the Solana Beach Gateway Arches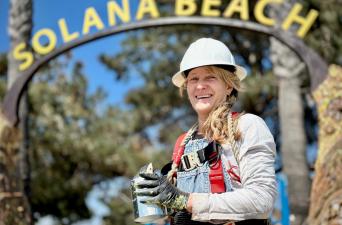 Last week, Betsy Schulz was hard at work, diligently restoring one of Solana Beach's most iconic landmarks—the Solana Beach Gateway Arches, a testament to her artistic vision. Installed a decade ago, these arches have greeted residents and visitors alike as they mark the entrance to the scenic Coastal Rail Trail.
Now, in an effort to ensure these arches remain beautiful for another ten years, Betsy and our public works teamed up to carefully clean and restore the sculpture. The restoration process involves careful sanding and repainting of the metal lettering that proudly displays the city's name and welcomes everyone to the "Coastal Rail Trail." In addition, Betsy carefully restored all the detail mosaics
Betsy's artistic journey began with a nationwide competition where her design was chosen by the City of Solana Beach to replace the aging entry sign. Her larger arch, with the city's name, and the smaller arch, signifying the "Coastal Rail Trail," stand tall, supported by hand-sculpted concrete columns adorned with intricately detailed tiles. These tiles, rich with the history of Solana Beach, have been shaped by the involvement of the community. Through tile-making workshops, stories shared, and donor tiles purchased, the arches have become a representation of the city's vibrant past.
Betsy's artistic approach is deeply rooted in nature and the unique history of each community she touches. Her creations are a harmonious blend of hand-sculpted tiles and found objects, where words, imagery, and textures intertwine to create a multi-layered narrative. It's not just art to admire from a distance; it's a tactile experience meant to be embraced by the public.
With this recent cleanup and restoration, the Solana Beach Gateway Arches will continue to welcome generations of visitors for years to come.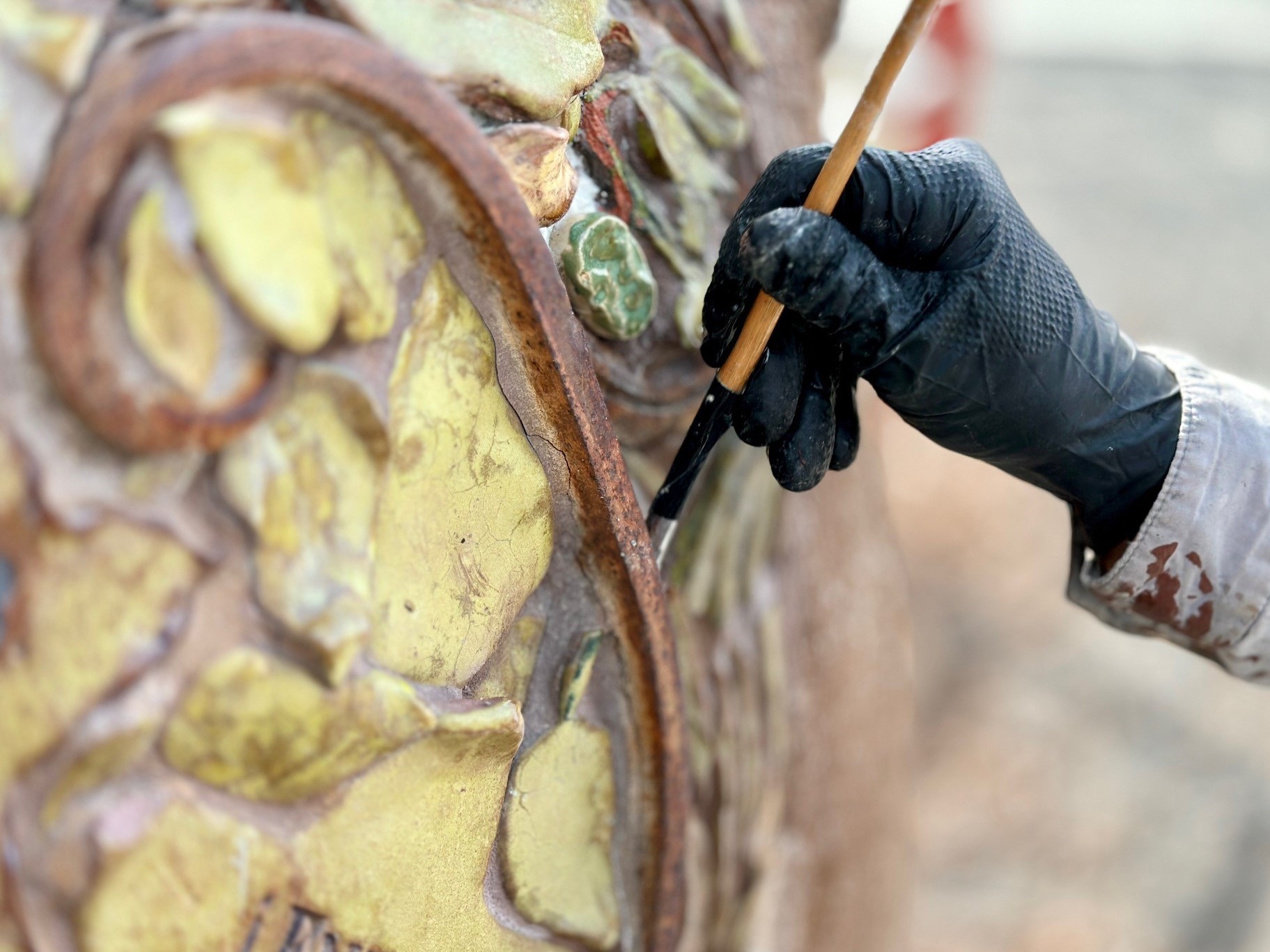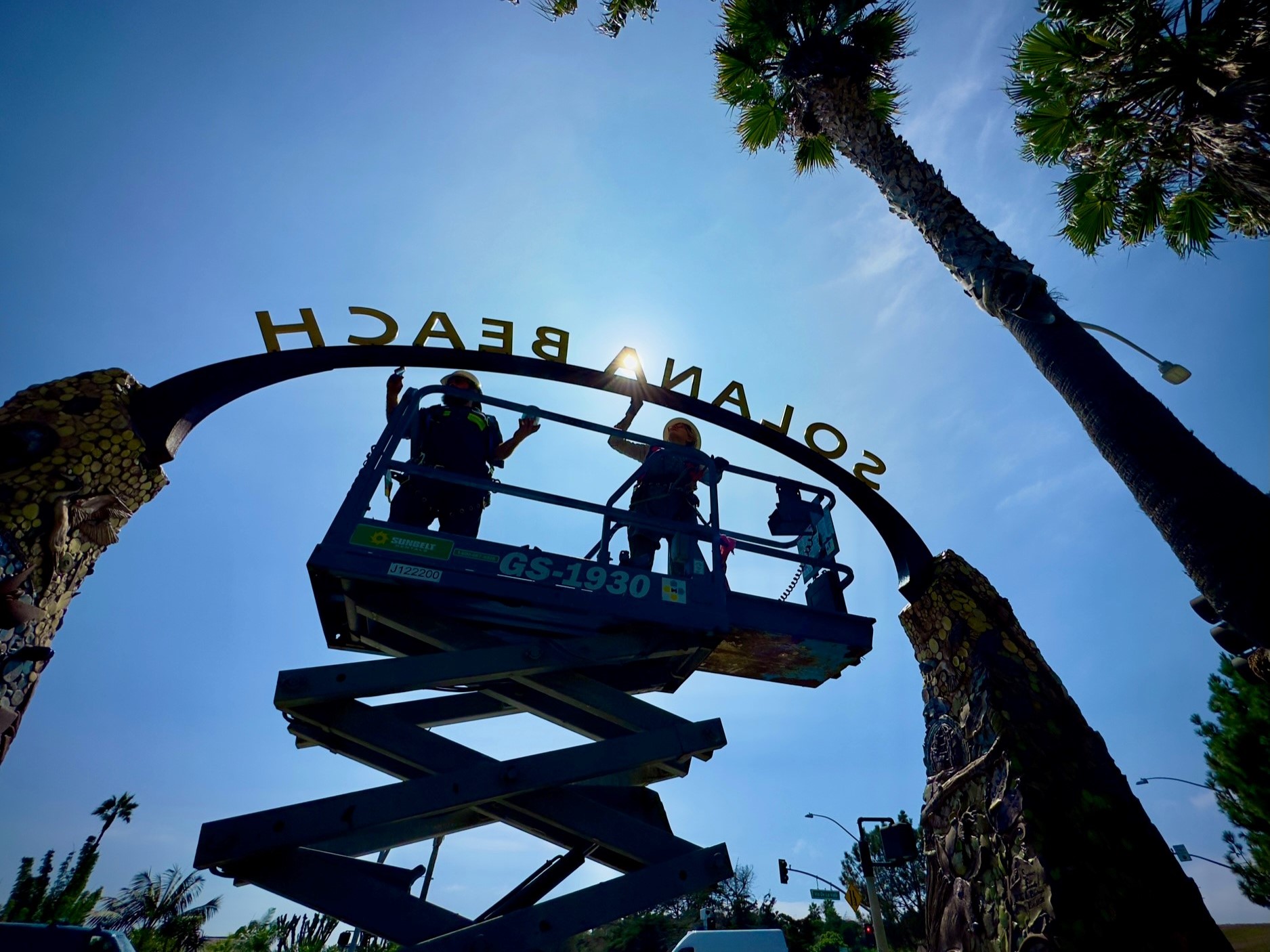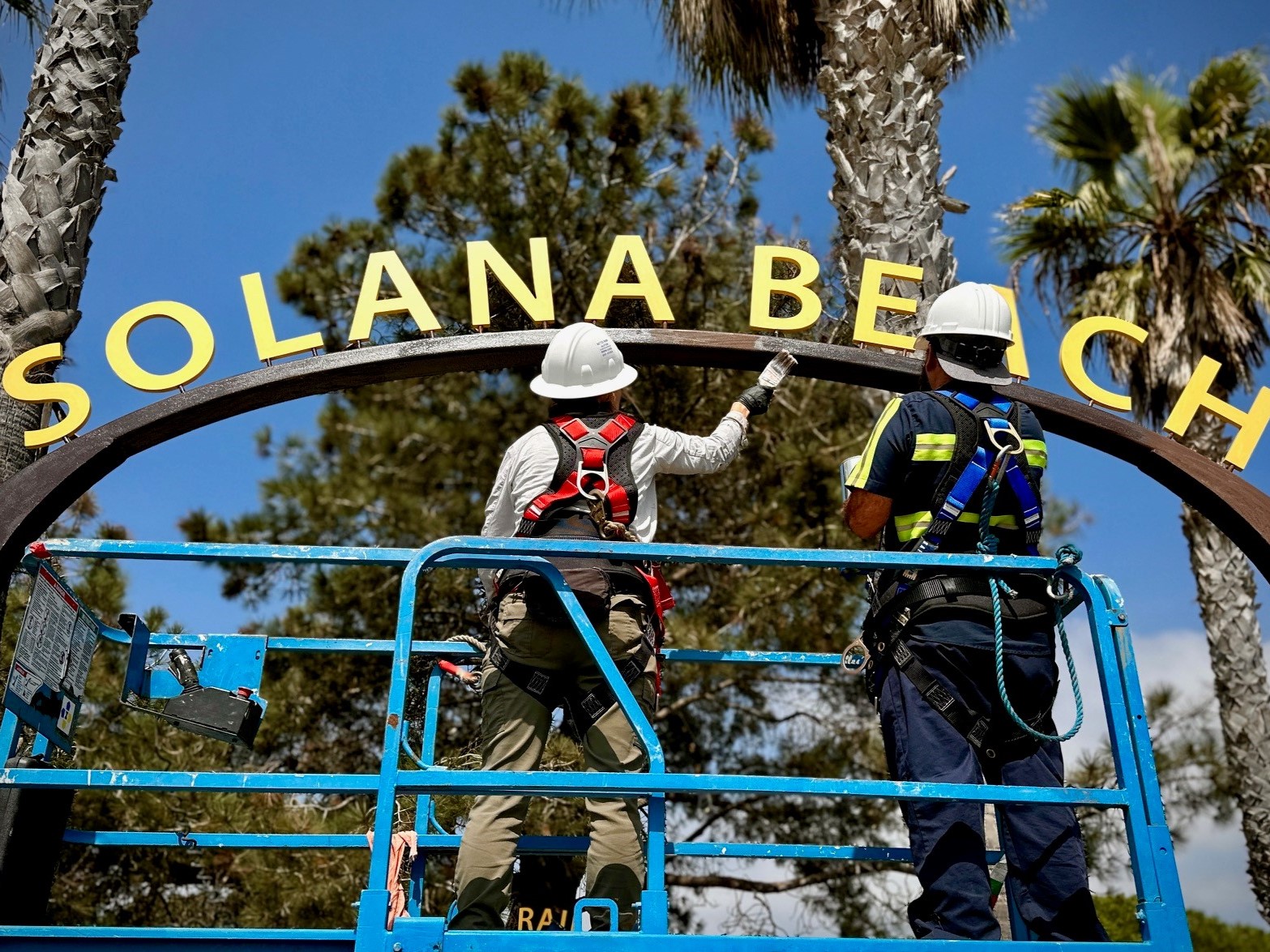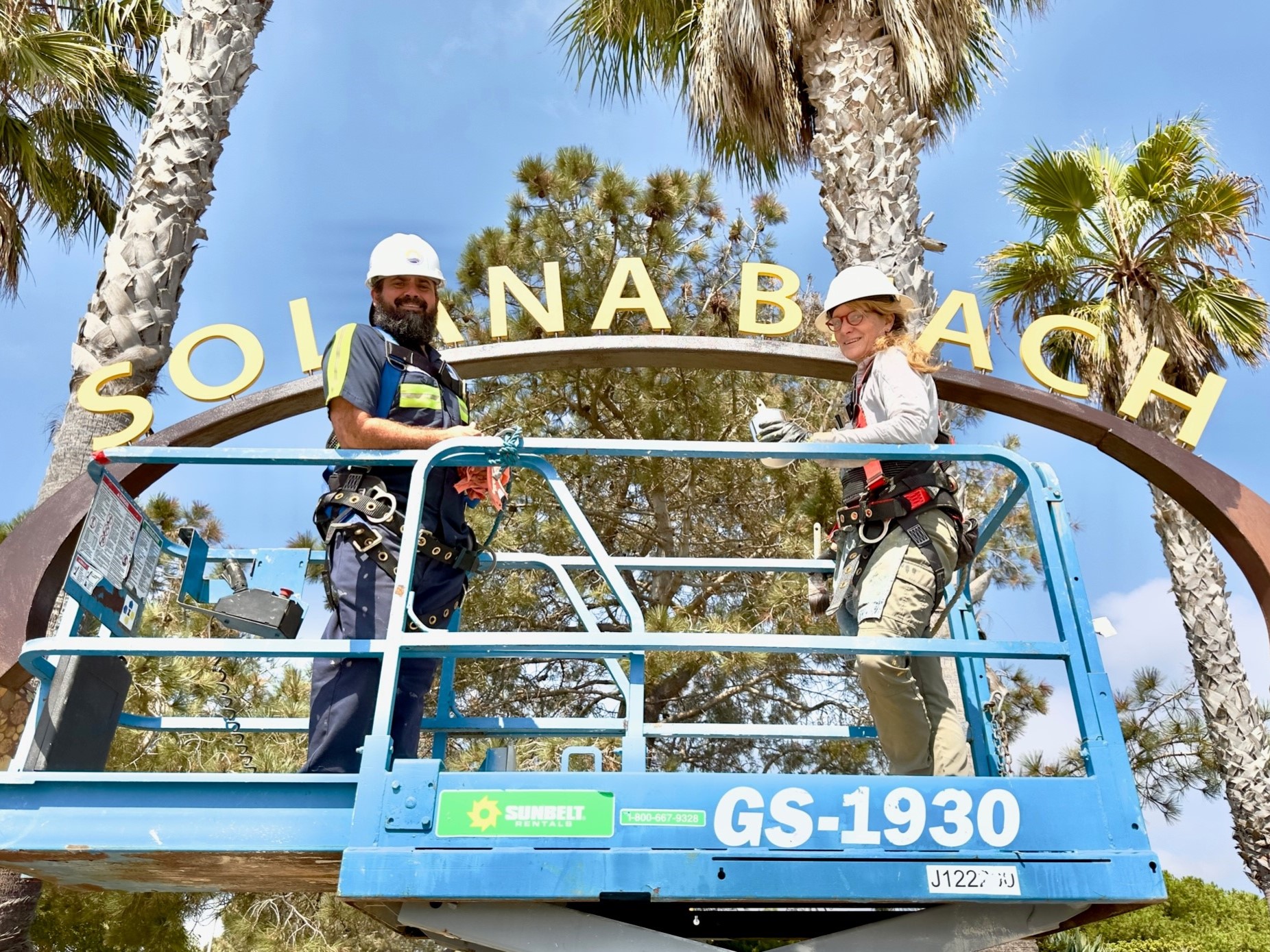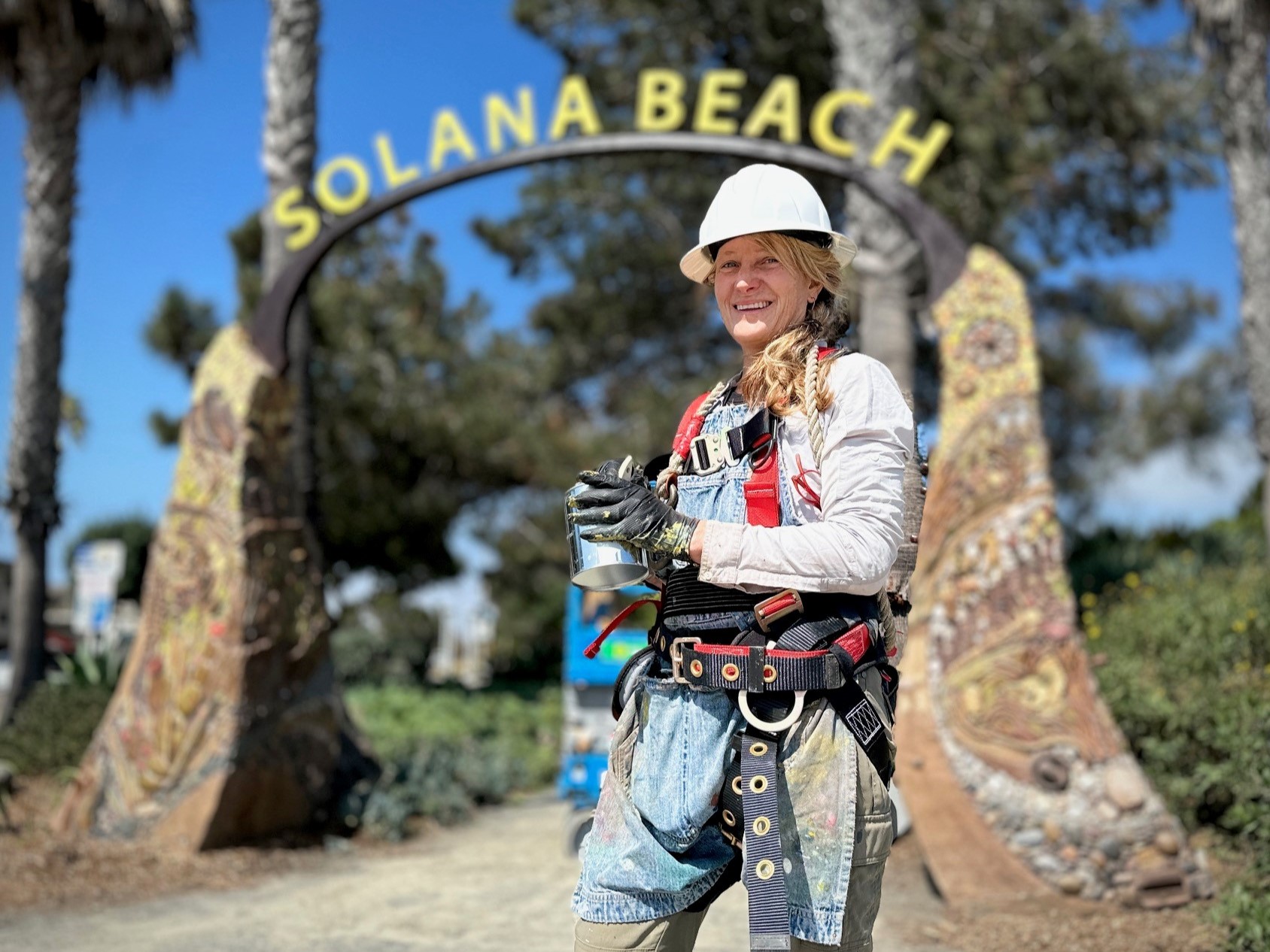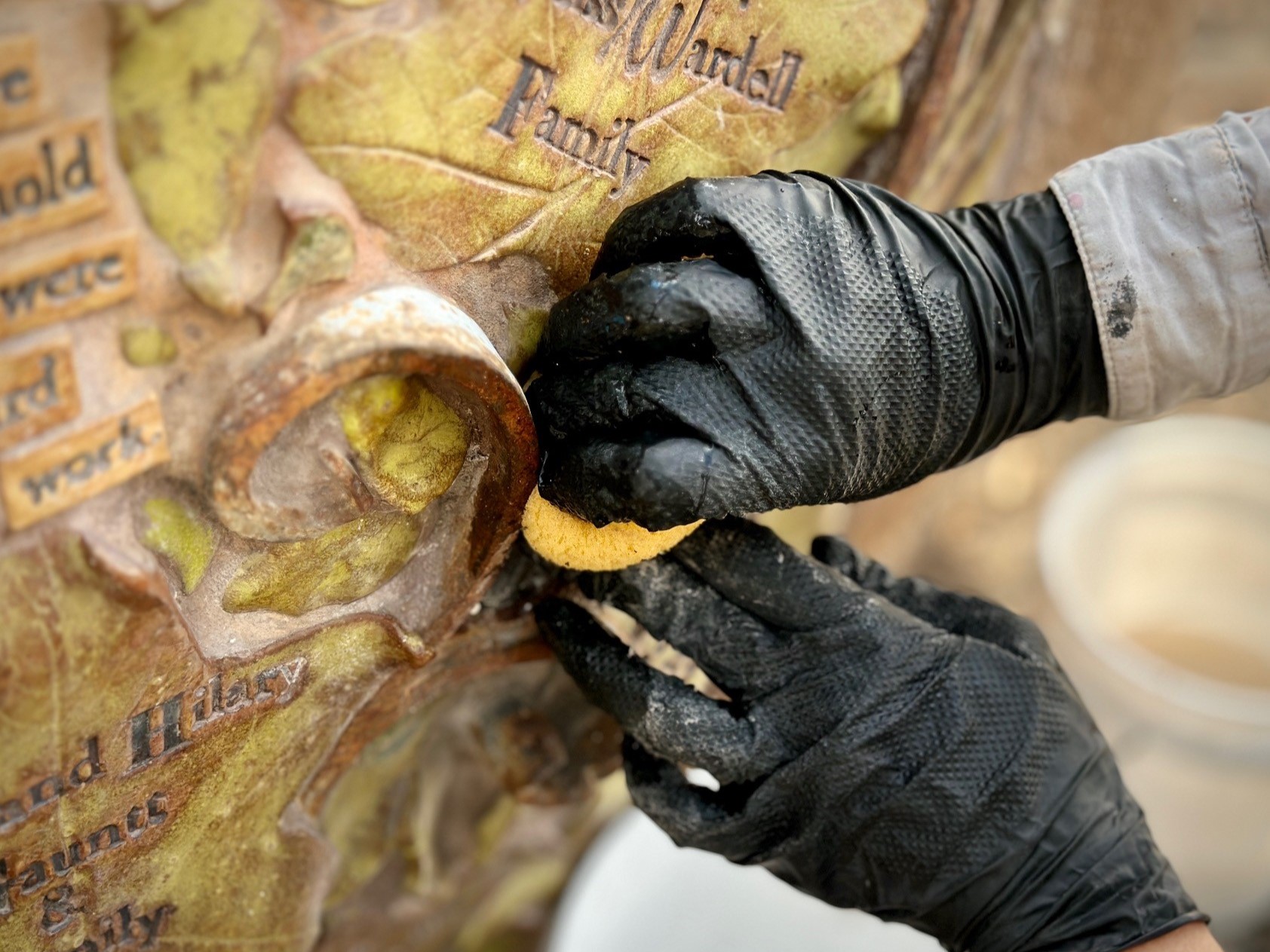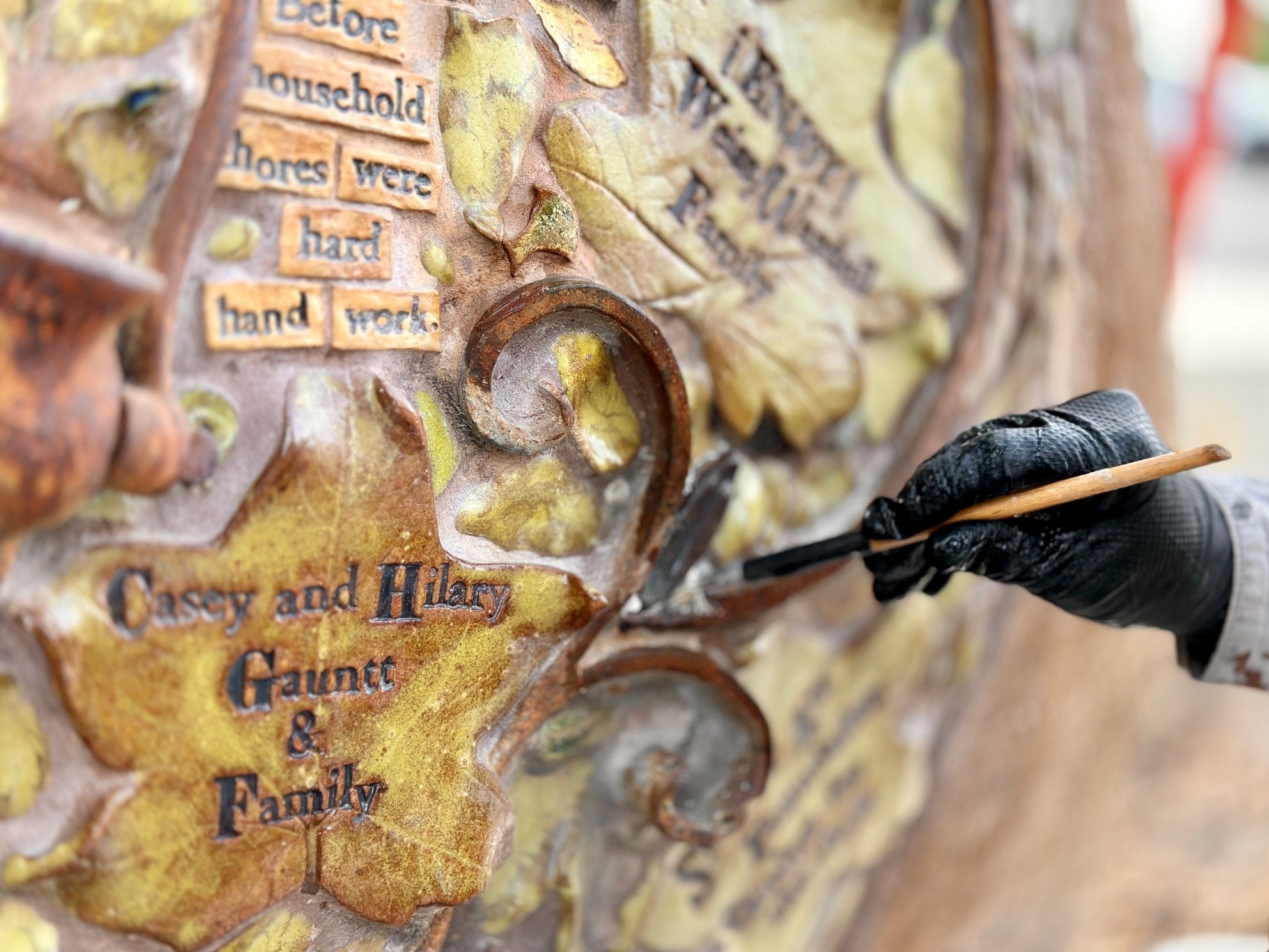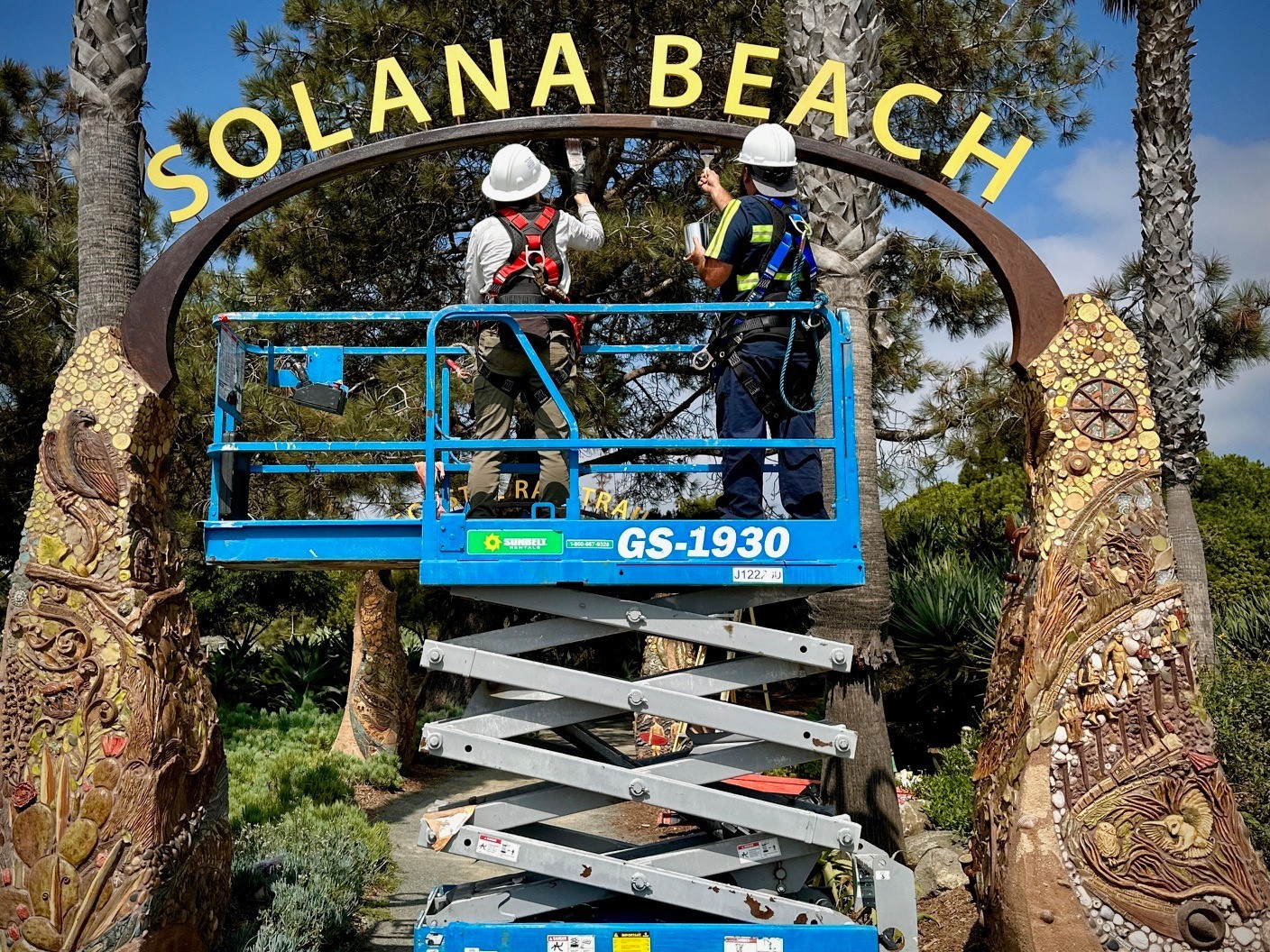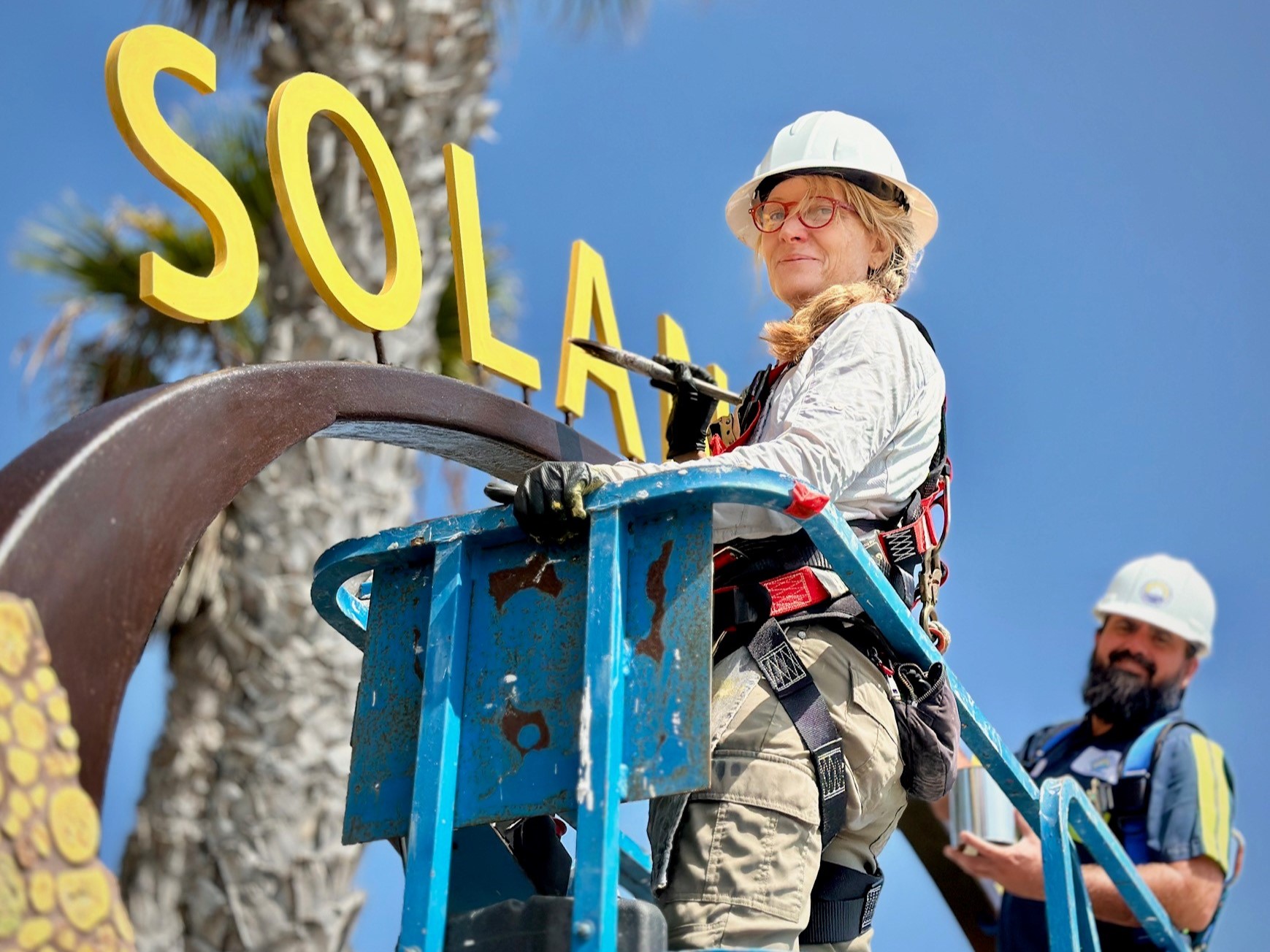 Photo credit: Mark Mennie