Sandbags Available to City Residents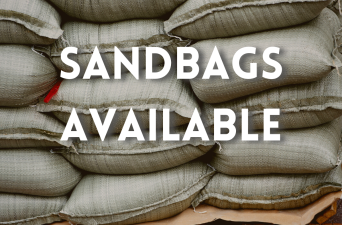 The City has once again made sandbags available to City residents. The prefilled sandbags are available in the Solana Beach City Hall parking lot at 635 South Highway 101. Since there are only a limited number of sandbags available, the City is asking that residents take no more than 7 sandbags. Please prepare accordingly as the rain may be heavy and the winds will be strong at times.
Any questions related to the sandbag program or other storm related issues should be directed to the City of Solana Beach Public Works Department at (858) 720-2470 or pw-eng@cosb.org.