La Colonia Park Pickleball Court Now Open!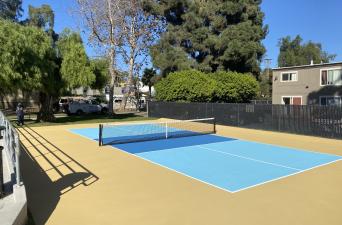 Good news! The City is excited to announce that the new Pickleball Court at La Colonia Park has been resurfaced, painted and is now open for the community to enjoy!
The old basketball court has been repurposed and extended to provide regulation dimensions for the City's first public pickleball court for free use by the community.
Although use of the court is on a "first come, first served basis" (no pun intended!), all Pickle Ball players are encouraged to share the court with others and be respectful of one another.