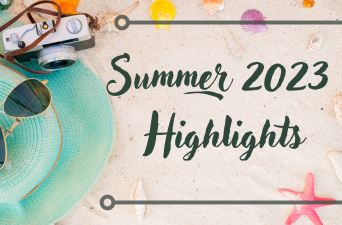 As we wave goodbye to another wonderful summer season, let's take a joyful stroll down memory lane and relive the incredible city events that brought us all together.
From vibrant festivals that brought music and art to life on our streets to cozy community movie nights and enchanting beachfront concerts, these past months have been filled with unforgettable moments. So grab a comfy seat and a cup of nostalgia as it's time to flip through the snapshots and memories we've captured and journey back through the highlights of summer.
We hope you cherish these moments as much as we have!
Fletcher Cove Playground Grand Re-Opening
City Hall Gallery Opening Reception: "Del Martian Art"