Fletcher Cove Playground & Basketball Court are Officially Open!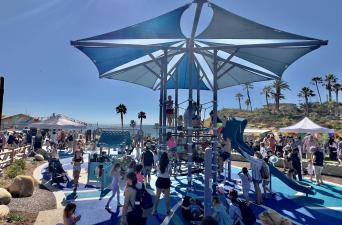 Thank you to each and every one of you who joined us in celebrating the grand re-opening of the Fletcher Cove Tot Lot. It was an incredible day filled with joy, laughter, and a true sense of community spirit. We are thrilled to announce that the playground and basketball court are now officially open to the public.
We hope this revitalized space will serve as a hub of fun and enjoyment for families, friends, and neighbors alike. This space belongs to all of us, and we encourage you to go check it out and enjoy it!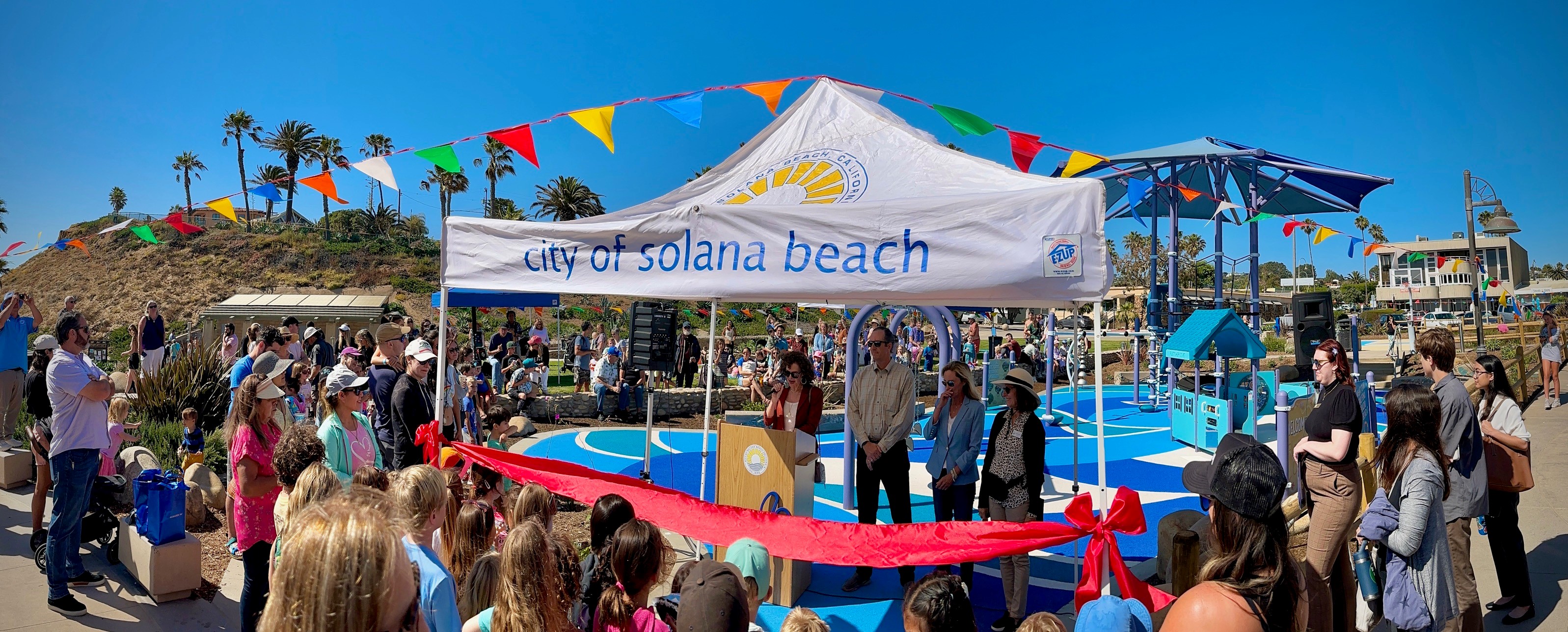 Exciting New Features!
Are you ready to play? The new playground includes swings, an ADA accessible net structure, a slide, monkey bars, and a "boogie board" to practice your skills before hitting the surf. There is also an area specially designed for our younger visitors that focuses on aspects of early childhood development by building both fine and gross motor skills, encouraging imaginative social play, expanding language, and cognitive skills.
This playground is making a splash in the history of Solana Beach! VDLA's licensed drone pilots captured a photo from the same vantage point as one taken by Ed Fletcher 100 years ago. Take a look into the past as you view the side by side comparison to see the extent that Solana Beach has changed between 1923 and 2023!
Make sure you check out the stunning whale design on the rubber surface as you join the fun!
Thank you to the VDLA Landscape Architects, the R.E. Schultz Construction team, Coast Recreation, UC San Diego Library, and the local community for your involvement and dedication!