Age-Friendly Solana Beach Listening Sessions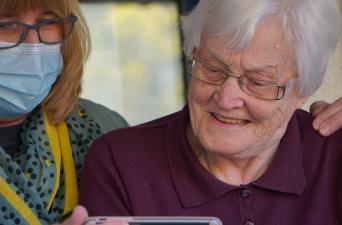 The City of Solana Beach is excited to partner with AARP and San Diego State University to develop an Age-Friendly Program to implement changes that will make our community more livable for people of all ages, especially older adults. As part of the ongoing development, we invite you to join us for an interactive discussion. These discussions will help to prioritize areas of focus as we create a vision for Solana Beach to be an age-friendly community for all. The Listening Sessions will be held in both English and Spanish. Solana Beach residents and service providers are invited to attend and are encouraged to RSVP to Brenda Bothel-Hammond at bbothelhammond@sdsu.edu by July 22.
English Sessions Info:
---
Comunidad Amigable con personas Mayores Solana Beach
La Ciudad de Solana Beach se complace en asociarse con AARP y la Universidad de San Diego para desarrollar un Programa Amigable para Personas Mayores para implementar cambios que harán nuestra comunidad más habitable para personas de todas edades. Como parte del programa, los invitamos a unirse con nosotros para una discusión interactiva. Estas discusiones ayudarán a priorizar las áreas de enfoque para crear una visión en Solana Beach que sea una comunidad amigable para todos. Las sesiones se llevarán a cabo en inglés y español. Los residentes y proveedores de servicios de Solana Beach están invitados a asistir y se les anima a confirmar su asistencia con Clorinda Merino en cmerino@sdsu.edu antes del 22 de julio.
Próxima sesión de escucha en Español:
---