Latinx College & Career Expo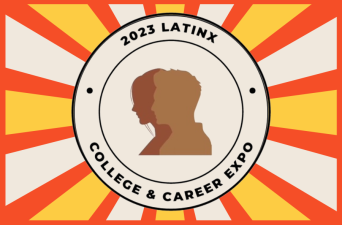 The La Colonia Community Foundation will be hosting their Latino Family Education and Career Conference on March 18th, from 8:00 AM - 2:00 PM, at the La Colonia Community Center.
The Latino Family Education and Career Conference is an annual event where youth and their families will learn from local professionals about college, careers, and local programs that will help them become more knowledgeable about community resources, including local government. All workshops delivered by professionals are highly interactive. Some of the workshops are created for parents, while the majority are tailored for middle and high school students. A Career Expo is held for participants during lunchtime, providing participants with another opportunity to learn.
Attendance is free for middle and high school students! This event includes:
Motivational Speakers
Workshops
College Info & Resource Fair
Free Breakfast & Lunch
Goody Bags
Click here to register for this event.
For more information on this event, please visit La Colonia Community Foundation website. If you have any questions about registering for this event please contact Natalie Salgado at lacoloniacommunityandnatalie@gmail.com.