Solana Beach Community Opinion Survey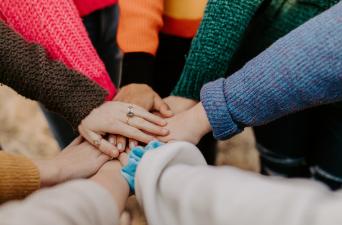 Thank you to all the residents that recently completed our Community Opinion Survey!
It was such great to news to hear that over 95% of residents highly value the quality of life here in Solana Beach.

In order to continue to provide the level of service residents expect and deserve -- as part of this year's budget process we wanted to make sure to reflect the City services and priorities that you rely on the most.
As part of the survey, residents identified the following City service priorities:
Maintaining local streets and repair potholes
Providing quick responses to 911 emergencies
Providing fire protection and paramedic services
Repairing and maintaining public buildings and infrastructure including sidewalks, curbs and storm drains
Keeping trash and pollution out of local waterways and off our beaches
Keeping neighborhoods, parks, beaches and public areas safe and clean
Making improvements to roads and intersections to better manage traffic congestion on streets
Reducing property related crimes and theft
We've heard from you how important it is to keep local control over own funding to maintain local economic stability in Solana Beach to provide City services.

Please take a moment to include your feedback on City services by taking a quick survey: Community Opinion Survey
We look forward to hearing your feedback and keeping you updated on our local City services.
Community Opinion Survey Mailer
Community Opinion Survey Presentation by True North Research