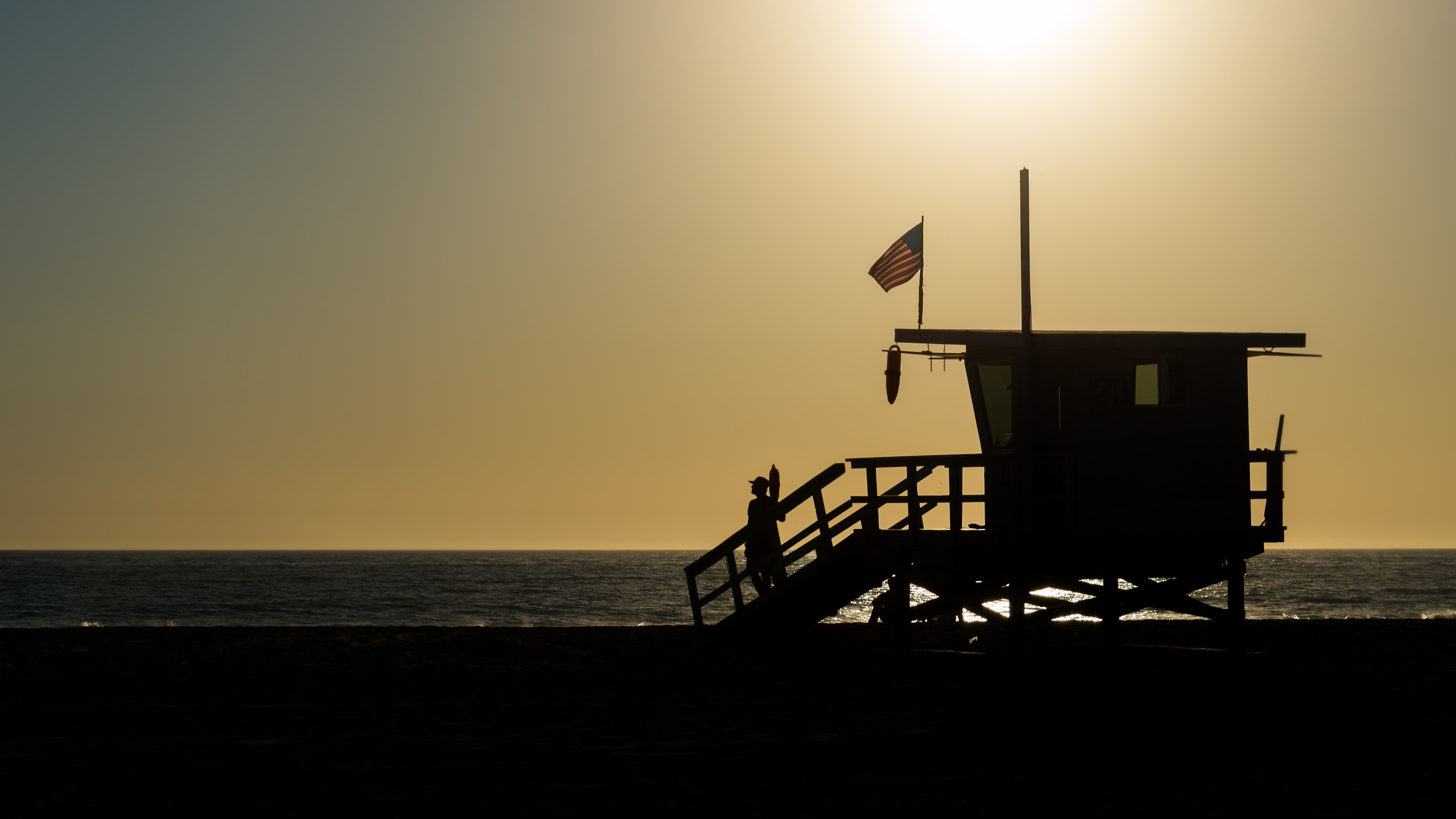 Who are the Staff?

The "Directors" of the program is shared between Marine Safety Sergeants Joey Pennell, Rob McPhee, and Evan Mason. Joey, Rob, and Evan have all been professional lifeguards for several years, and all were a junior lifeguard themselves for many years. The assistant director is Christine Williams, an educator for over 20 years and past junior lifeguard for many years as well. The beach staff consists of seasoned lifeguards, adult veteran junior lifeguards, and interns (16 years and older with junior lifeguard experience).

Junior Lifeguards and COVID-19:

We are happy to announce that SBJGs will return for a modified season for Summer 2021. We will constantly be addressing and adapting to the County of San Diego and State of California Public Health Orders and Mandates. Our program overall will be modified slightly due to constraints on size and enrollment. Our main priority this summer will be offering a program that is safe for our community, participants, staff, and parents. Each participant will be required to follow strict guidance on informed consent, wearing a mask, practicing social distancing, and bringing required hand sanitation materials to the program each day. Staff will also abide by these same rules and follow strict sanitation, enrollment capacities, and program restrictions.

What if we can't attend the entire session due to time conflicts?

Each program (Grom, JLG, and EJLG) has a curriculum specific to the age and growth of the child. Skills are taught sequentially and measured periodically for achievement goals. We encourage attendance for the entire session but understand that vacation plans sometimes conflict with our offerings.

If we attend for less than the entire session, we will the fee be prorated?

Although you may choose to not attend the entire session, we will not offer partial enrollments. The fee will remain the same. Much like a sport, we encourage participation for the entire "season" to fully experience the benefits of our program.

If we miss one or more days of our session, can we attend a different session to make up those days?

Drop-in attendance disrupts the flow of the program and potentially raises our student-teacher ratio beyond our acceptable limits. You may only attend the session for which you are enrolled in.

Where do we go on the first day?

You will receive an orientation letter that explains the whole process and where to go. Based on age and session, the answer to this question will vary. Look for the letter soon after registration.

Is there a specific drop-off and pick-up policy for younger kids?

For the safety of the younger participants, we will be initiating a sign-in and sign-out procedure this year and will be escorting Groms to their ride each day. Any deviation from this system will require communication with our office prior to the event.

May we purchase extra T-shirts?

Yes. After we are sure that each Junior Lifeguard has been issued a uniform T-shirt, we will have an opportunity to purchase extras on site during Store Hours.

What if my child has a medical condition?

If your child has medical condition that will affect their participation, such as asthma, allergies, diabetes, seizure disorders, or any other medical condition which may require immediate medical intervention, you will need to declare it during enrollment and on the Waiver/Consent Form.

In addition, if your child has medication for the treatment of such a condition, you will need to download and submit the Participant Medication Policy. We also require that they bring their medication with them, and that we are provided with a backup in a zip-lock bag with their name on it and with detailed instructions on how it is administered. The backup with be kept in the trauma kit in the lifeguard tower at the Junior Guard area and will be returned to you at the completion of the session.

Are scholarships available?

A scholarship program is available for a limited number of families who would otherwise not be able to afford to participate in the Junior Lifeguard program. For further information, refer to the Scholarships page.

Where is the Office?

The Junior Lifeguard Office is a mobile trailer located at Fletcher Cove (111 S. Sierra Avenue) in front of the Lifeguard Headquarters. The Office is in place from late May to early September.

What is the difference between the Office and the Store?

The Junior Lifeguard Office is reserved for the business of running the program such as assisting with registration, questions, first-aid, etc. Hours will be posted on the home page. The Junior Lifeguard Store is located in the same mobile trailer but will have unique posted hours possibly different from the Office hours. The Store is strictly for the purchasing of uniforms, clothing, and apparel associated with the program. Purchases will only be available during posted Store hours.

Where does the program take place?

The program takes place on the beach approximately ½ mile south of Fletcher Cove, just north of the base of the stairs at the Seascape Public access. The access is located at 501 S. Sierra Ave.

Where is the drop off/pick up location?

The drop off / pick up location is at the public parking lot across the street and south of the Seascape Public Access. We use the public lot next to the Fit Gym lot. Please do not use the Fit Gym lot as this disrupts their business practices and may jeopardize our use of the public lot. Please follow the flow of traffic as directed by our staff to ensure the safety and efficiency of the process.

What if I am running late?

We will have staff in the lot 15-minutes prior to each session to supervise and assist. If your child is late for the start of their session, and the group has already left, please escort them safely down to the beach where they can join their group. Please be prompt when picking your Junior Lifeguard after each session as our employees attend to other tasks immediately after their session ends and will not remain in the pick-up lot more than 10-minutes after the session ends.

What should my child bring with them to Junior Guards?

Your child should be in uniform, and have water, sunscreen, a snack, and towel. Footwear is strongly recommended because of the walk to and from the beach, as well as the hot blacktop in the parking lot. Most kids bring a backpack to carry their stuff. The program has a large supply of surfboards, body boards and swim fins available for use.

Can I request my kids be in a group with friends?

Junior Lifeguards are placed into groups, or teams, based on age in an attempt to group participants with similar size, strength, athletic ability, and maturity. We understand that there are exceptions and try to accommodate special requests while keeping our primary goals in mind.

Are uniforms required and where can we get them?

Uniforms are a requirement of the program and must be worn at all times. Uniforms consist of a Junior Lifeguard t-shirt and red board shorts or swim trunks for the boys, and red bathing suits, one-piece or two-piece, for the girls. We provide the uniform t-shirt with the cost of enrollment, but red bathing suits and board shorts must be purchased prior to the program and worn on the first day. Bathing suits and board shorts may be purchased on site at our Junior Lifeguard Store, or you may purchase them elsewhere as long as they are solid red and appropriate. See the Uniforms page for the uniform policy and more specific information.

Is there a swim test?

Because our primary concern is safety in the ocean environment, we do require our participants to have some swimming ability prior to enrollment. See the Swim Test page for specific requirements.

How does my child become an intern?

In order to become an intern, they must be at least 16 years old and preferably have 2 years of experience participating in the junior lifeguard program. They must complete and submit a City of Solana Beach Employment Application, complete a 500-meter swim test in 10 minutes or less, and go through the interview process. This is a competitive process and only the best candidates will be offered jobs. Positions will be posted on the city's job listings starting in late April.

To check the posting for the Intern position, refer to the link http://agency.governmentjobs.com/cosb/default.cfm

Can we switch sessions if we signed up for one, but now want to do another?

Yes, if another session is not yet filled to capacity, you may switch sessions at no cost. Please contact us by email or phone with your request and we will accommodate you if possible.

What if I don't have access to a computer?

Our entire enrollment process is online. If you don't have access to a computer, you can come to the Junior Lifeguard office and we will assist you with the enrollment process.

Can I pay with cash or check?

Credit and debit cards are the preferred form of payment, but if you don't have a credit or debit card, or simply prefer to pay with cash or check, you will need to go to Solana Beach City Hall located at 635 South Highway 101, Solana Beach. Go to the front desk and you will be directed how to proceed.

What if my child is going to be absent or needs to leave early?

We request that all absences and early departures be accompanied by a signed note from a parent or guardian.

Lost & Found

Lost & found items are kept on the beach behind the lifeguard tower at the junior lifeguard area. For clear identification, consider writing your child's name on all of their uniform items. If items are not claimed by the end of the session, they are donated to charity.